So I won the giveaway from
Ash-lillys lacquer lust
and the package arrived on friday. I never win anything so when she emailed me I almost couldnt believe it. You want to see what I won? Well, let's see..
So much stuff! And a mystery bag!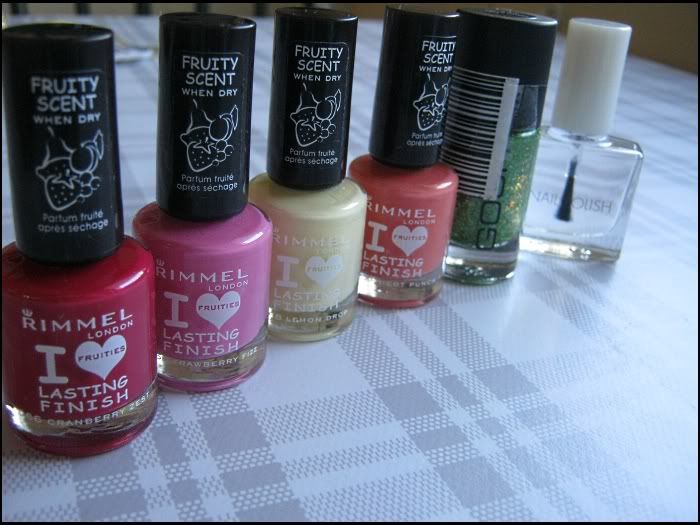 Four colors from Rimmel's I heart Lasting Finish :
GOSH - Green Hawaii (My first GOSH!)
Some really cute nail art stickers and a zebra print nail file.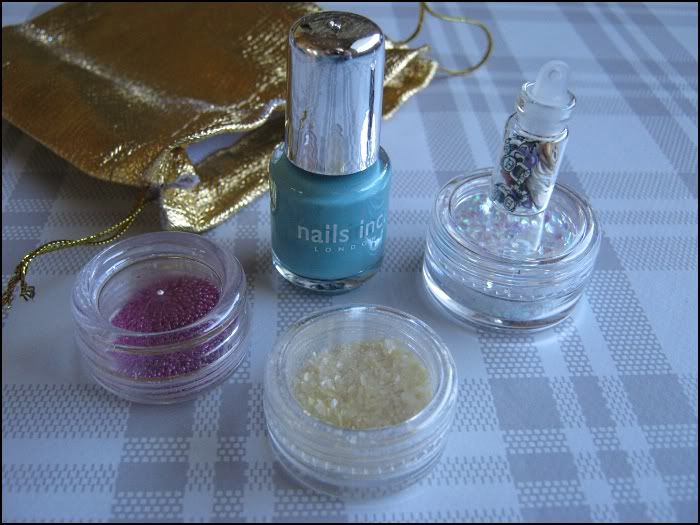 And here's what was in the mystery bag! Really awesome mini nails polish from nails inc! Also some purple micro pearls, glitter and some crushed shell (?) in these cute little containers. But wait, whats that little bottle thingy on top of the glitter?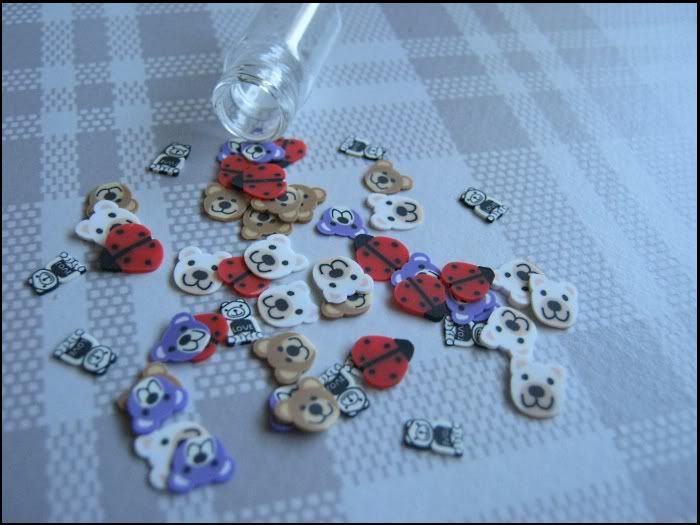 Fimo's! Little bear head and ladybug fimo's!
Thank you so much Liane! Can't wait to test these out!