I've wanted to buy OPI's Teenage Dream and Black Shatter (or any other black crackle polish to go with it) since forever! But I'm a scrooge and always just looked at them online. Today I decided to do something similar with cheap polishes.
This is OPI's promo pic of those two together. Just three easy steps and your nails can look like that too! Or at least something similar to it..
I started off with two coats of your basic pink polish. I used Yves Rocher's Rose Pastel which I stole from my mom.. Shh, don't tell her!
Then I layered it up with two coats of La Femme Beauty's Disco. In Finland you can get this polish from Seppälä and it costs 2.95 €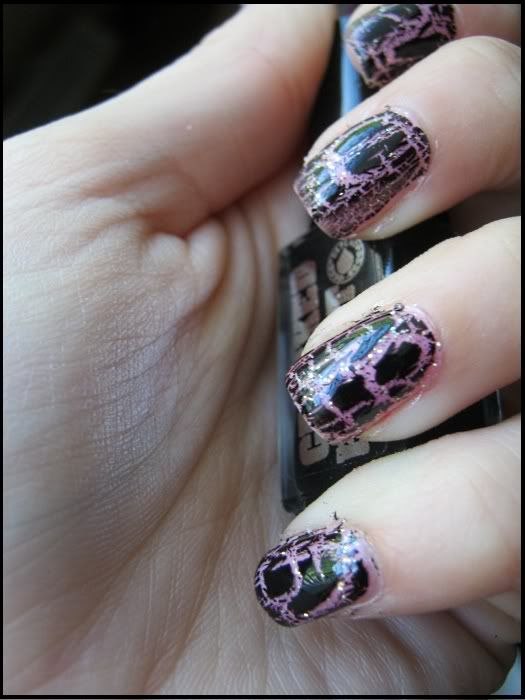 Then I took the black crackle polish and some Seche Vite to finish the look. I used Depend's Cracked Effect which costs 3.90 € at Kicks. I think it's quite similar with OPI's promo pic.
I love it!
It's pink, it's glittery, and crackled..
And the best part is that I only spent 6.85 € on it! In Finland normal OPI polishes cost 16.20 € and I think the shatter ones cost about the same amount. So I basically saved 25,55 €!
Okay, I could have ordered them online for less but still :)
PS. I saw that Kicks now sells Seche Vite too! I think it was about 12 € per bottle so I'm still gonna order mine online.