I am in love. I just can't get enough of it.
Pelican Gray is so pretty!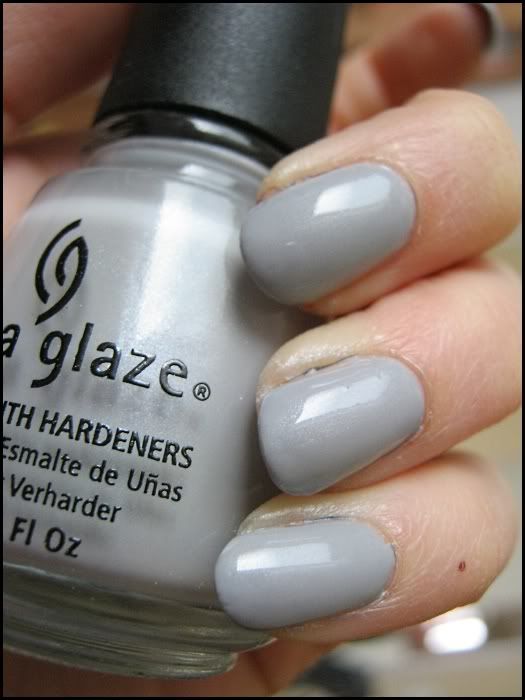 It's hard to capture that little shimmer it has on the bottle. It's a shame you can't really see the shimmer on the nails.
I added a little bow and some pearls on the ring finger just to make it a little more girly.
As a top coat I used Seche Vite which is awesome! It dries almost instantly! I have to order more of it ASAP.