I saw a tuto for these on Youtube and had to make them. I admit, I am a bit of a nerd. I love Pokemon! I loved those Saturday mornings as a kid, eating candy (Lauantai-pussi :D) and watching Pokemon.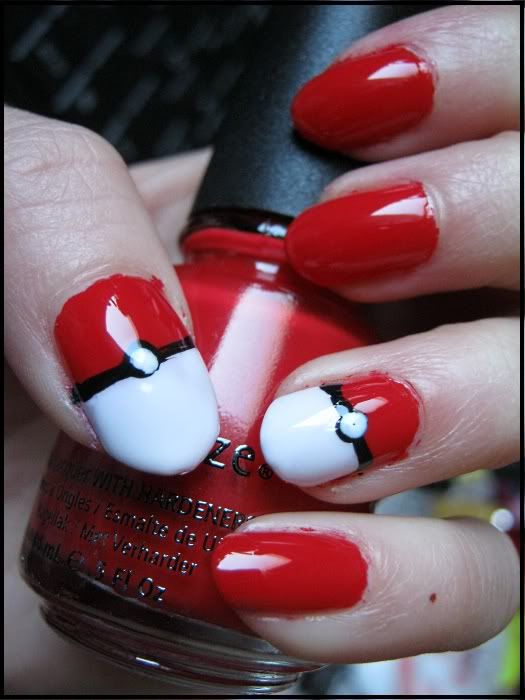 China Glaze - Hey Sailor
For You - White Polish
Delia art - Black
You got to listen this, it will be stuck in your head for days!